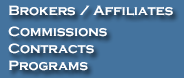 What we do for the Trust Deed Purchaser? We help "Keep Families in Homes" by funding private 1st TDs to a 65% loan to value and/or 2nd TDs to a 65% combined loan to value. Our goal is to a.) Determine that the customer is in a market area where the values have not decreased or where the market is staying strong, and b.) Determine and select which borrower is simply having a "hiccup" in their life and needs assistance, versus the borrower that reflects the habitual nature of a credit abuser. By so doing we are able to give a family a much needed second chance. Often when the credit is not worthy of a second chance, or appears questionable, we will require the customer to make advance payments from their loan to the Trust Deed Purchaser (TDP) to guarantee "x number" of payments. We will also insist the customer pay off as much debt as possible and we have them pay a 3rd party credit repair company to work on their credit so they can be out of this note in usually 9 to 18 months. Some other services include:
Monitoring of payments on 1st TD - We file a form with your recorded deed which allows you to receive notice in the event of a default on the 1st TD. Giving you plenty of time to work out the situation with the borrower.

Servicing (Billing & Customer Contact)

Monthly calls to TD customer to determine issues of non payment

Setup a potential buyout of your TD (Only with your Approval)

Foreclosure Process including

the Notice of Default and Notice of Sale

Property Value Determination if thinking you want to sell property

Sales Assistance

We determine that a customer has the ability to pay, combined with our ability to determine the true value of the collateral (customer's home). We don't just look at previous sales within their neighborhood and we definitely don't just accept the value of the appraisal that the broker submits to us. Most every appraisal that we receive from the broker representing the client shows only the other home sales that will substantiate the value they are trying to convince us of. We always get a 2nd value check by doing a desk review with a 3rd party appraiser. This desk review is VERY important. This appraiser is determining values from the side of the Investor/TDP. We look at all existing market data such as how long homes have been staying on the market in their area, how many foreclosures have occurred in their neighborhood, and is this property likely to sell quickly in the event that we have to do a foreclosure.

How do we work with Trust Deed Purchasers?

W

hat we do is supply TDP with a TDP Pre-Purchase Disclosure form (which gives you all the client criteria along with total underwriting determination), a 1003 form, 1008 form, credit, appraisal, secondary opinion of value from our own appraiser, a letter of explanation as to how the borrower came to be in their situation, and plan of action to get them out of their situation using their new loan showing allocation of funds if needed. They are our bread and butter. Our goal is to give you the information so they can jump on Trust Deeds the minute we get them.

Explanation of the Foreclosure Process.

Again, all servicing is handled by Foreclosure Consultants, Inc. (FCI) They are a local company located in Anaheim Hills, CA. The servicing fee is $20.00 per month, and includes invoicing, collections and direct deposit of funds to your account. They will also file a Notice of Default in the event that a client is 42 days past due on their lien that FCI is servicing for you.


Foreclosure process begins when the Notice of Default is recorded with the county recorder of deeds. Borrowers have 90 days to cure the default. If they do not cure it within the 90 day period, a Notice of Trustee's Sale filed is published in a news paper circulating in the city where the property is located. (FCI handles) Only at the time of filing of the Notice of Sale does FCI require any payment for services. They will need a credit card for the cost of the foreclosure (around $2000.00 to $3000.00)

The Notice of Trustee's Sale must be published one time per week for three weeks before the foreclosure sale, which may occur as soon as 21 days after date that the Notice of Trustee's Sale was first published in the newspaper. (FCI handles)

At the foreclosure auction the property is sold to the highest bidder for cash. You will set the price at the sale. If no one bids at the Trustee Sale, the property reverts to you. California also does not have a redemption period, meaning that after the foreclosure sale, the property title can not be regained by the foreclosed owner just by paying the foreclosure purchaser's price. Once the sale is done, you are transferred the title deed to the property, and you will then have all equity left in the property. It is your decision to allow them to stay and lease the property from you or to sell the property. We also offer flat fee services to sell your new home.